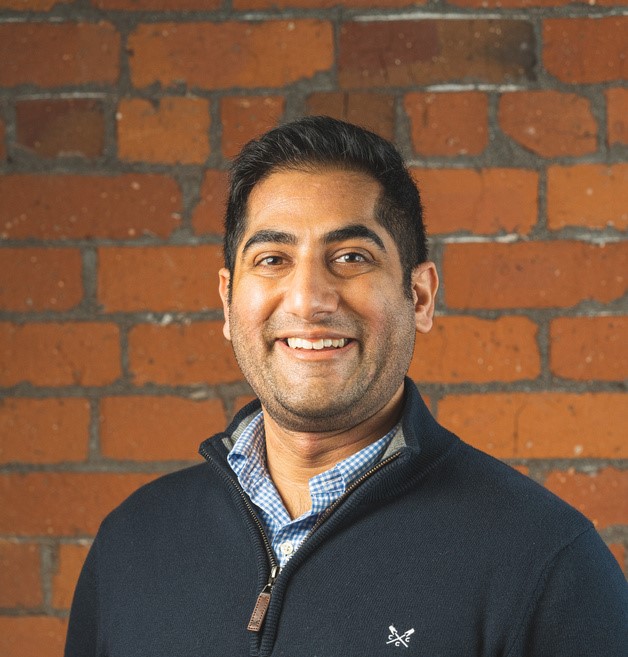 Introducing Dolan Desai, Strategic Partnerships Director
We caught up with Dolan Desai, Strategic Partnerships Director, one of the newest members of our growing team at Bioscript, to find out more about him.
Hi Dolan. Welcome to Bioscript. How have your first few months been?
Very warm and welcoming. I've appreciated how proactive my new colleagues have been introducing themselves and helping me to understand key aspects of our business.
Given how openly we work together – it feels like I've been here a lot longer than 3 months!
You are our Strategic Partnerships Director. Could you tell us more about that?
Yes, absolutely.
Bioscript are acquiring new capabilities that boost our ability to deliver high-quality work for clients.
My role is about making sure our clients get the best value from across our capabilities.
I lead our sales, marketing and partnership activities. In doing so, I'm lucky enough to partner with some really knowledgeable and experienced people who are helping solve our clients' problems.
Has anything in particular stood out to you about your time at Bioscript so far?
I think Bioscript's scientific heritage really stands out to me. The teams I'm meeting are passionate about the innovations they are working on, and they're all very experienced. Our clients are getting professionals who know what they're doing. The team have really taken it to the next level, which has resulted in great feedback!
What has been the best thing to come out of working from home?
It's interesting. I live in London. Two years ago, if you'd have asked me whether I'd be able to work for a company based in Macclesfield, I wouldn't have thought it would be doable. Yet, I feel part of the team. Our IT team have done a wonderful job of making sure we're all equipped for the challenge (even personalising my equipment to my health).
If you could do another job for just one day, what would it be?
Post-man. The pandemic has made me fall in love with walking!
Tell us something about you that might surprise people…
I am Kingston-upon-Thames, 2007 Pancake Flipping Champion. This would surprise my friends who've seen my hand:eye co-ordination!