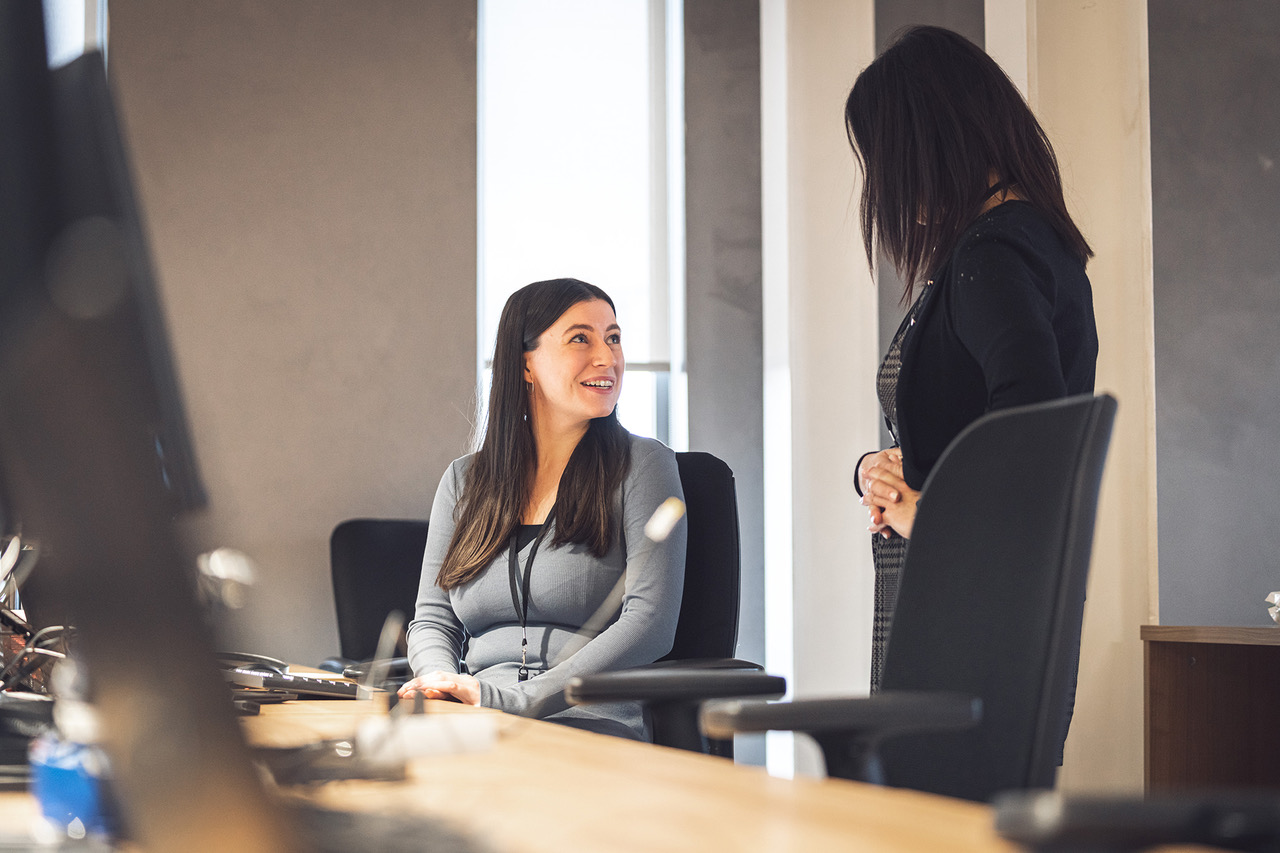 Introducing Amy Ward, Medical Information Specialist
We caught up with Amy Ward, Medical Information Specialist, to find out more about her.
Can you tell us what you do in your role?
In my role, I conduct primary and secondary research that allows me to provide detailed, accurate and timely product and therapeutic information across the business. I work closely with the account teams and business development team. My role is very varied; for example, one day I will be conducting an interview with a key opinion leader, and on another I will be performing a social listening exercise across Twitter.
Why did you choose a career in med comms?
I studied psychology at university and always had a strong interest in the research methodologies used. Throughout my education, I learnt a lot about primary and secondary research, statistics and data analysis. The obvious answer was to stay in education but I heard about medical communications through some family friends. Since graduating from university in 2018 I have been working within the field and haven't looked back – it's a great way to put my research expertise to use in a really rewarding field.
How has your first year at Bioscript been?
My first year at Bioscript has been great! While it has been challenging coming into a business with a completely new job role, it has also been very rewarding being able to provide my own input into the structure of the medical information team. Despite most of the year working from home I did get to go to the new office a few times and meet up with work colleagues outside of work time too. Being part of the business development team, I have really expanded my skillset, which has been a personal highlight of my journey so far.
What has been your biggest achievement to date?
Coming into the company with a new role, I was unsure of what to fully expect. However, over the last year I have felt really proud of the medical information service that I have created. Seeing the demand continue to rise for both primary and secondary research within Bioscript has been great and has allowed me to really get stuck in with a wide range of projects from KOL interviews to literature reviews to social listening projects.
What has been the best thing to come out of working from home?
Working at home has been a new experience for many of us and I think Bioscript has done a great job at ensuring that wellbeing activities could still be run, such as virtual Pilates. Pilates has been a great way to socialise and also ensure that I am moving during a workday.
How are you looking after your wellbeing during the current situation?
Making sure I get out of the house during lunch time, whether that means going for a walk or meeting a friend for a coffee. I find a change of scenery and fresh air makes all the difference.
If you could do another job for just 1 day, what would it be?
An interior designer – I would love to be able to get creative, designing the interior layout for some big houses!
Tell us something about you that might surprise people…
I run a financial blog. This started off as a way for me to document my journey of saving for a house deposit, I've now grown a following and share budgeting and money saving tips.