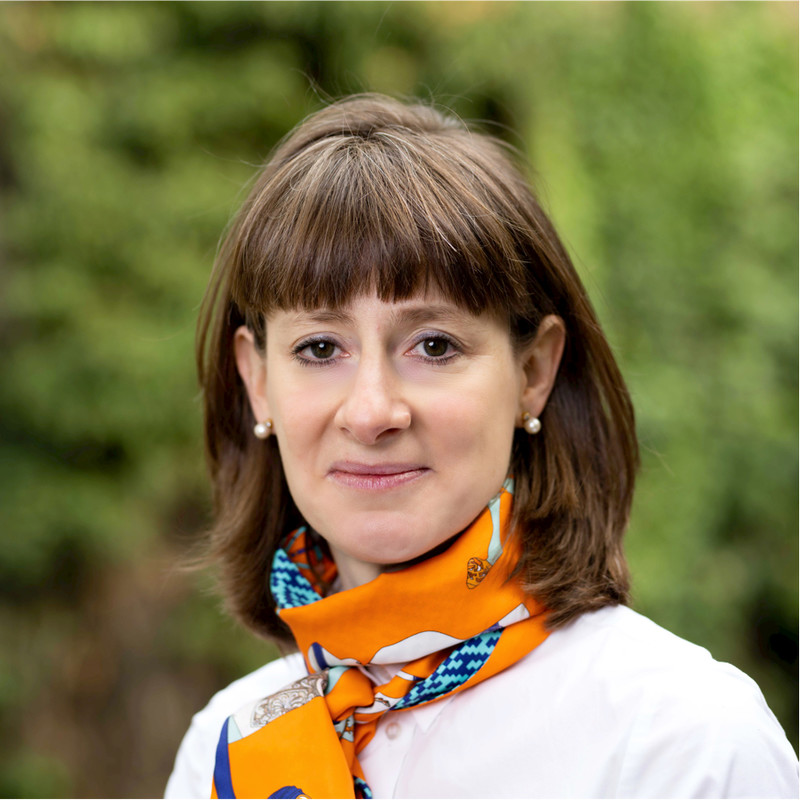 Bioscript Group has appointed Dr Gabrielle Silver as Chief Executive Officer to lead the scientific communications partner through its transformative growth journey
Bioscript Group has today announced the appointment of Dr Gabrielle Silver as Chief Executive Officer (CEO) to further develop its scientific communications offering for its global pharmaceutical clients.
The provision of specialist data driven services is central to maximising the value of new medicines and ensuring patient access to innovative therapeutics. Bioscript Group's healthcare clients benefit from specialist services, including regulatory and market access support as well as scientific communications across the product lifecycle. With the appointment of Gabrielle, there will be further development and acceleration of this successful strategy.
Gabrielle has extensive senior leadership experience in the global healthcare sector, across pharmaceuticals (Eisai, Bristol Myers Squibb), medical technology and software development (GE Healthcare), strategic communications (Brunswick) and healthcare services (McKesson).
Most recently, as CEO of CHS Healthcare, she oversaw a period of rapid growth through to an acquisition by Acacium Group last year. Gabrielle is also a Director of Opiant Pharmaceuticals (a Nasdaq listed biopharmaceutical business specialising in treatments for addiction disorders), and a Non- Executive Director at the Royal National Orthopaedic Hospital NHS Trust.
Gabrielle holds a medical degree (MBBS) from the University of London, a BSc in Anatomical Science from the University of Bristol and is a Fellow of the Faculty of Pharmaceutical Medicine.
Bioscript's founder, Andrew Medley, who continues in an executive Board role said:
"Our 5-year investment plan started in 2021 when we acquired Fortis, Meridian and Valid Insight. Bringing these excellent organisations together has already brought significant value to our existing clients and has enabled the creation of new capabilities across our business."
He added: "I'm delighted that we've been able to attract such an outstanding candidate to lead our company. Gaby shares our vision for developing a market leading business, with specialist capabilities at the core and building an environment where our staff can develop and deliver their best work for their clients. Gaby's insights will be key to our future acquisition strategy."
Gabrielle Silver, CEO of Bioscript Group, said: "I'm excited to join this team. As I've seen first-hand, the life science sector is delivering a higher volume of launches, each with more technical and niche needs – we are seeing real transformation in the commercialisation service offering to better meet these needs. I'm impressed by Bioscript Group's scientific expertise and think the team is in a fantastic position to further translate their expertise into value creation across the drug development lifecycle."
About Bioscript Group
Established in 2005, Bioscript Group is a scientific communication partner that helps its clients maximise the value of new medicines and ensure patient access to their innovative therapeutics.
By integrating cross-functional expertise across the product lifecycle, Bioscript Group delivers innovative strategies and novel communication approaches to realise commercial success for its pharmaceutical company and biotech clients.
Headquartered in Macclesfield, Cheshire, UK, with offices in the EU and USA, Bioscript Group has deep strategic expertise and knowledge across multiple therapy areas and communication channels.
In March 2021, Bioscript Group announced significant new investment from Sovereign Capital Partners, to drive the next phase of its ambitious growth plan, significantly increasing its geographic footprint and extending into adjacent strategic services.
More at www.bioscriptgroup.com
Media contact:
Dolan Desai
Head of Sales & Marketing
dolan.desai@bioscriptgroup.com
+44 (0)1625 412500